Post by Mona Hraefn on Aug 14, 2008 13:52:13 GMT -5
The Basics
Name: Mona Hraefn
Nickname: Raven, Mona (To those that are enemies or acquaintance), Momma, Rav, Rave
Meaning of Name: Moon's Raven
Name given at Birth: Gaberilla Moonraven
Age: 124 (Birthday 11-5)
Sex: Female
Sexuality: Bi
Race: Vampire
Turned by: Angel
Age Turned: 21
Sire: None
Partner: None
Children: Dani (heart), Fador, Ake,Oceanus, Shadow, Kiss (heart), Knives, Oz, Drak
Clan: None
Your rank is Ruler of the Night - next rank at 25000 pints.
Appearance
Hair: Long dark auburn, that come to the mid of her back.
Eyes: blue to violet (Depending on her mood they change, blue is calm or good tempered while violet it anger or annoyance)
Built: Tone
Weight: 140lbs
Height: 5,7
Tattoos/Scars: Has a tongue ring her son put in for her;(Knives) many burn marks across her skin from the FM battles.
Other:Expert Knife Thrower, Knows a little magick, (Can change into a small black cat and raven, while having a habit to play with her wine glasses), Has a Soul
Summary
Standing at about 5"7 her long dark auburn hair that usually blows wildly in the wind as her naturally clear blue eyes keep watch over the on goings in the city. Her eyes being the only thing that betray her true feeling changing from shades of blue to violet. With a natural slender body and blushed cheeks she holds a look of an angel, who's halo is postion is atop two horns
Who is Raven?
[/b][/center]
Personality: Serious, holds her family close to her heart, can come off being standoffish, playful, and open to those she trust. Hardheaded, loving, dedicated.
Dislikes: Snobs, assumptions, liars, fakes, and those with no heart.
Likes: Her privacy, horses, ravens, long walks, good talks, hunting and fighting.
Strengths: loyal, devoted, persistent, honest
Weaknesses: Has a temper, can be overly stubborn, very prideful, can be selfish
Raven holds confidences of others to be of the utmost important because if one can not trust you to keep your word then how is one to trust you at all.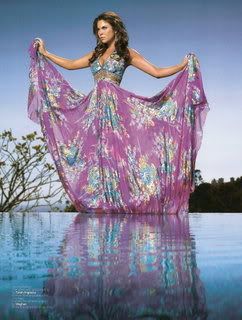 How I see myself:
Independent
Fearless
Private
Stubborn
Temperamental
Impatience
Selfish
Headstrong
Rebellious
Loyal to those I trust
Protective of those I love
Willing to die for my cause
Not afraid to speak my mind.
Usually don't give up without a fight
Willing to fight/work for what I want
How others might see me:
Irresponsible
Untrustworthy
A Bitch
Home Wrecker
Mouthy
A menace
Hard to control
Loving
Honest
Secretive
Strong
Driven
Rash
Foolish
Sweet
Devoted
Cool hearted and wicked
Sneaky
Families I have been in:
Merovingain
Lomax
Mandalov
Clans I have been in:
OI
AK
[/font]